The Next Generation of Glazing Technology
Fineo Ultra Low U-Value
Fineo incorporates the most advanced vacuum insulating glazing technology that outperforms conventional double glazing, delivering comfort and warmth in a truly slim double glazed unit. Unlike conventional double and triple glazing, Fineo does not use inert gasses, such as argon or krypton.
Some of the benefits of Fineo Glazing
Fineo combines best in class performance with appealing aesthetics. Its slim profile means it can integrate seamlessly into existing frames or into new windows and curtain walls. Unlike previous vacuum glazing technologies, AGC's unique product has no evacuation port to obstruct the view and has very thin edge seals, ensuring maximum vision area. AGC delivers the most advanced vacuum insulating glazing technology yet, optimising indoor comfort by outperforming conventional insulating glazing.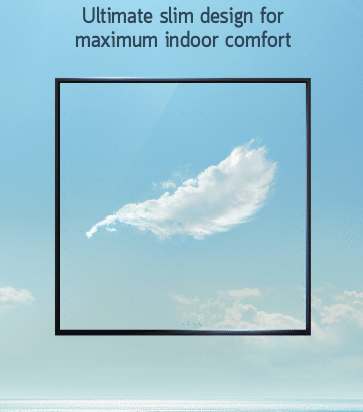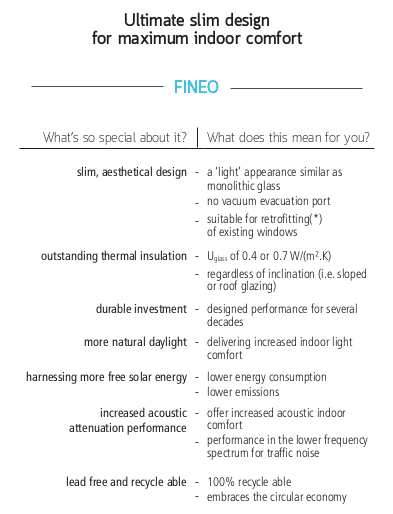 Fineo Comes with a Market-Leading 15 Year Guarantee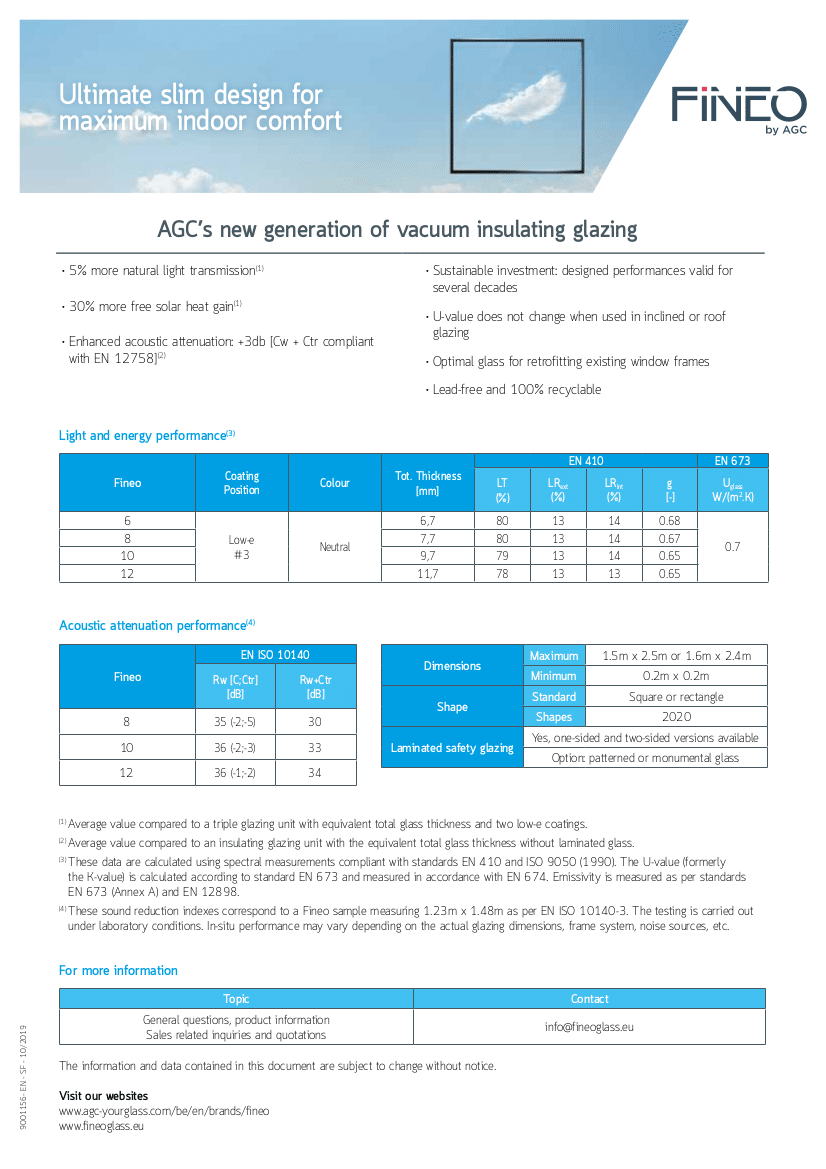 How Does Fineo Compare to Other slim Double-Glazing?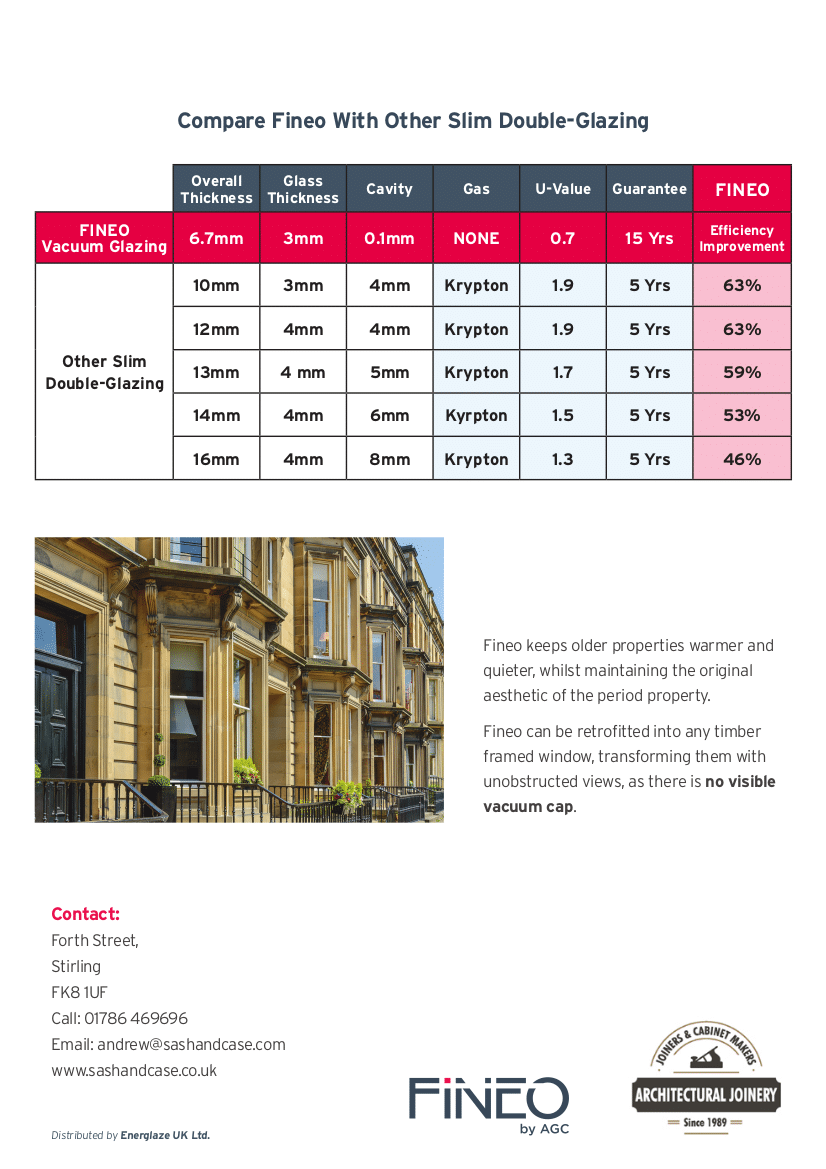 Fineo Comes with a Market-Leading 15 Year Guarantee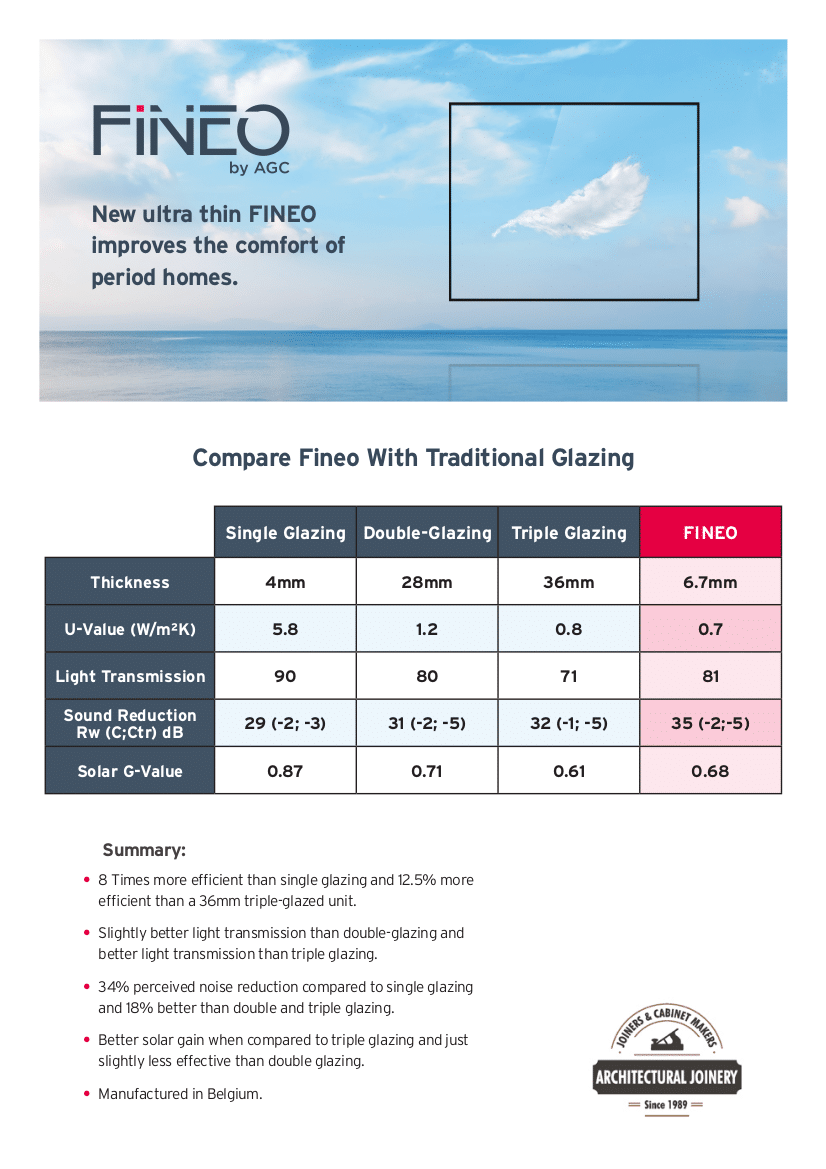 For further information on Fineo Glazing, you can contact us using the form below
Ultimate Slim Design for Maximum Indoor Comfort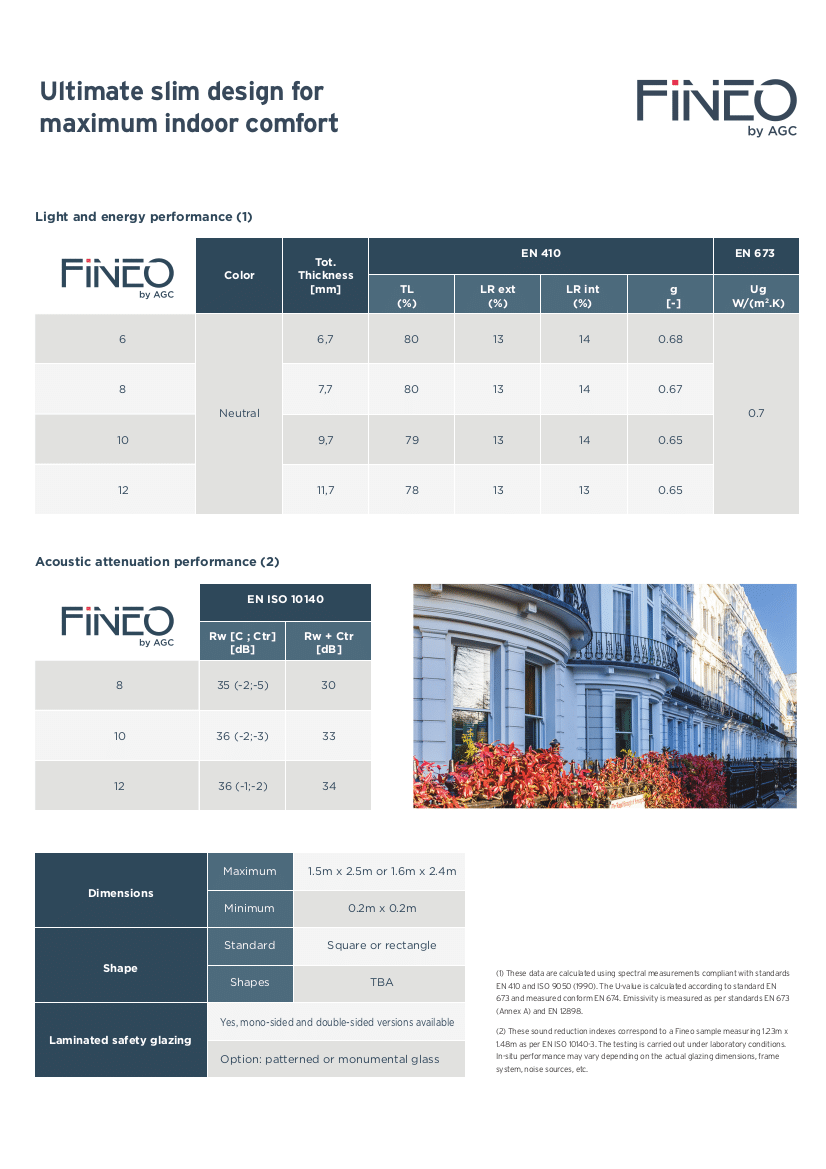 Fineo Glass Safety Information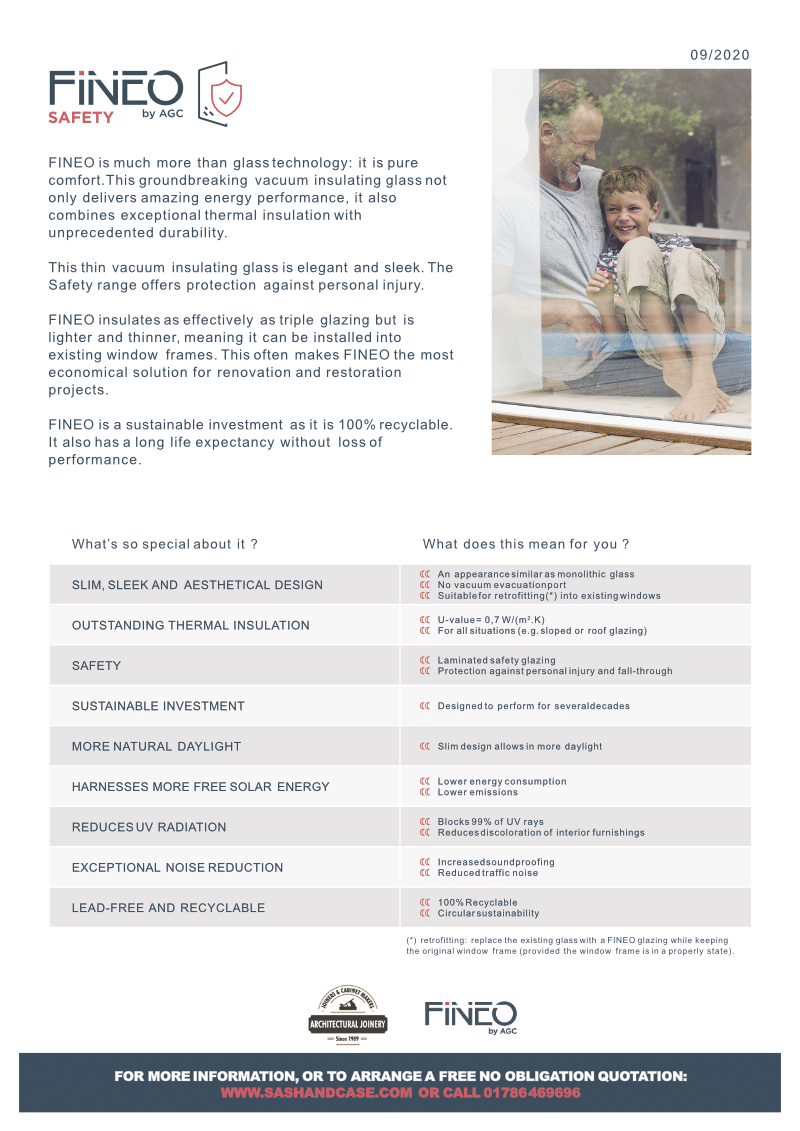 Fineo Glass Heritage Information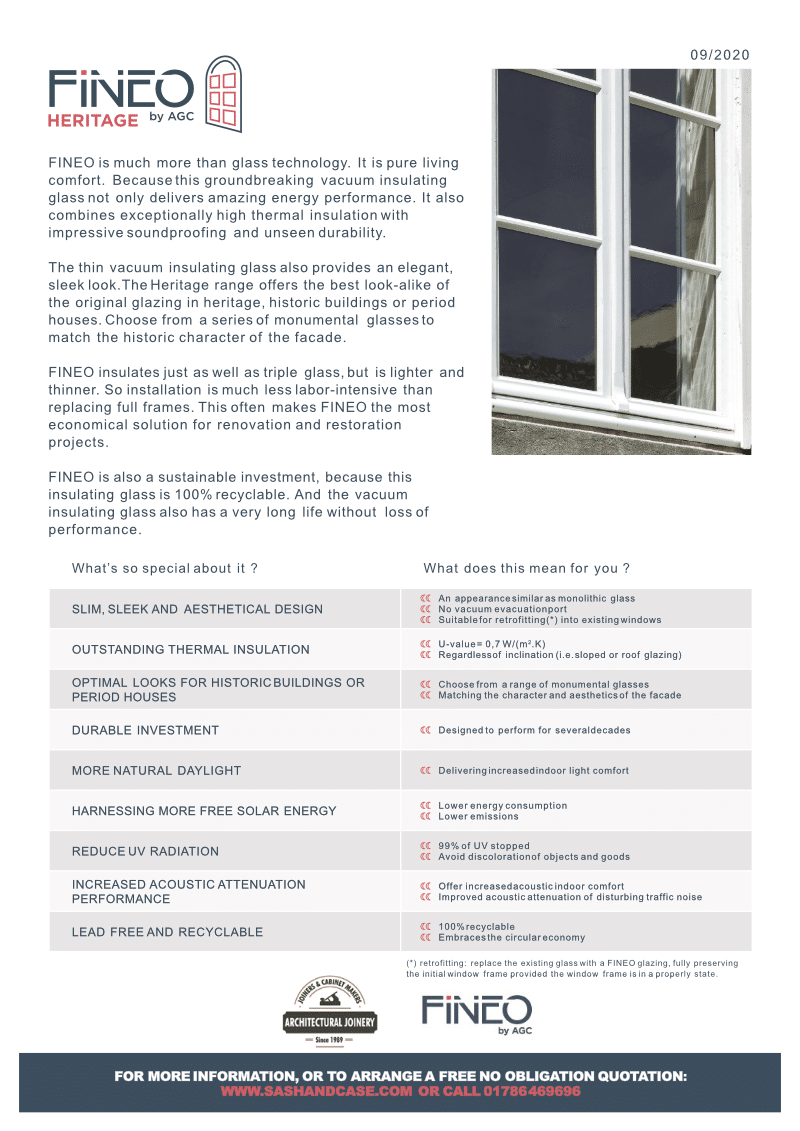 Fineo Glass Solar Control Information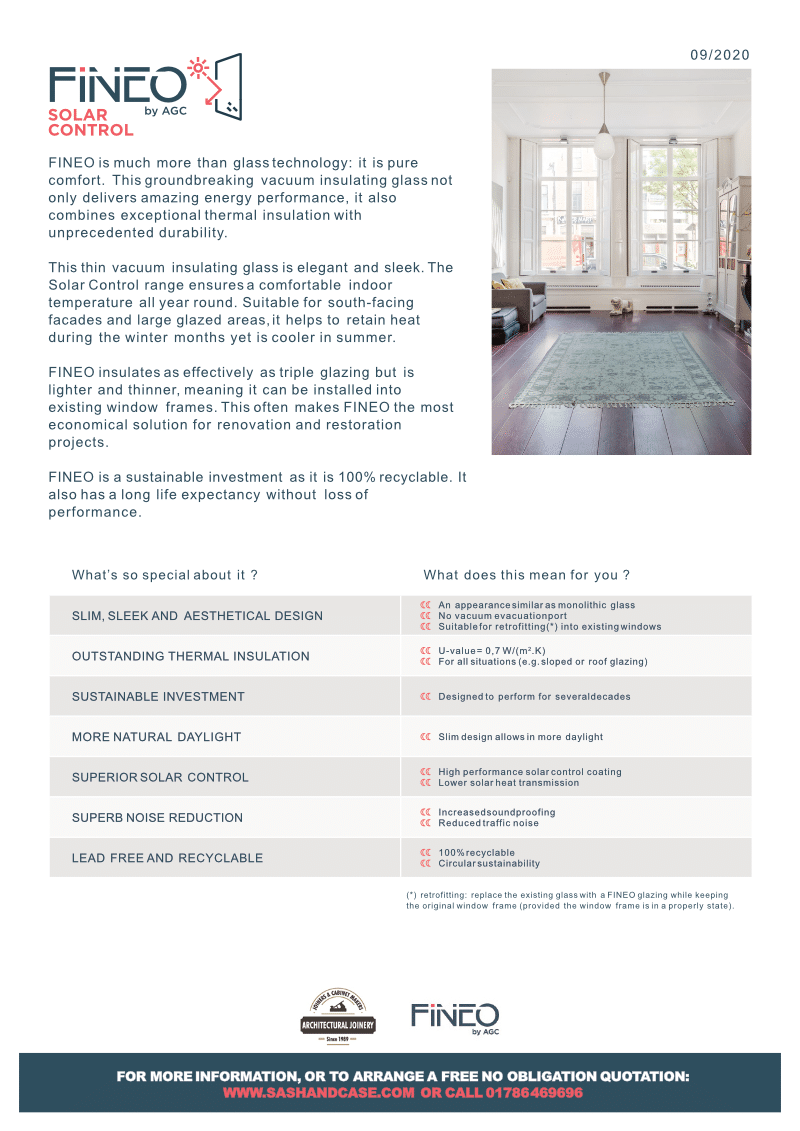 Fineo Glass Acoustics Information